PAYG home solar generator
Our PAYG home solar generator will bring the great help for you, why?
a. It solves the problem for people who lack of money to pay for a whole system one time
b. You will increase the sales value because of our PAYG home solar generator
How to work:
This PAYG home solar generator, it will benefit for you and people. He can pay for a certain time regularly such as a a few days, 15 days, 30 days. He goes to your charging center to top up after the paid time. There is a NFC card for him, he only needs to bring this card to your center to top up, when he gets home, put this card close to the Reader on the system, the system will resume work for the time he paid. When he paid completely within 1 year, he will own this system completely.
Design of PAYG home solar generator:
Features of our PAYG home solar generator: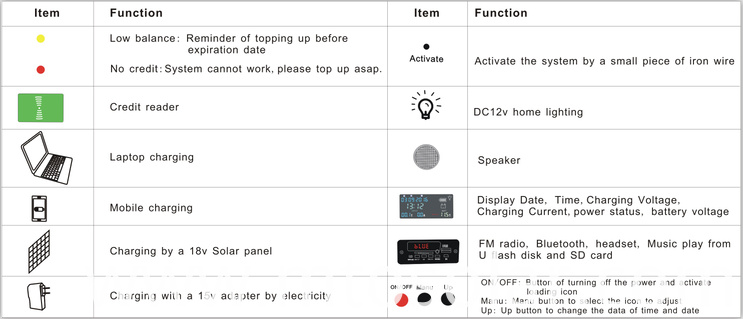 Product Categories : Pay-As-You-Go solar systems