Pay As You Go solar Home Systems/Pre-Payment Solar Home Systems
Our PAYG solar systems will bring the great help for you, why?
a. People don't need to pay for the system one time, they can do payment by installment
b. Seller increases the sales volume because our PAYG solar systems
How to work:
People go to your charging center, they pay for a certain time such as 2 days, 15 days, 30 days according to the money they have, there is a READER on our system, they only need to put NFC card close to it and the solar system is activated. People can use the system for the time they pay. After the paid time, people need to bring NFC card to your charging center and pay you so that they can use the solar system again, the solar system can not work if they don't pay for it.
How do you do?
You set up a charging center, you need a computer, a person to collect money and top up for people
Design of our solar systems: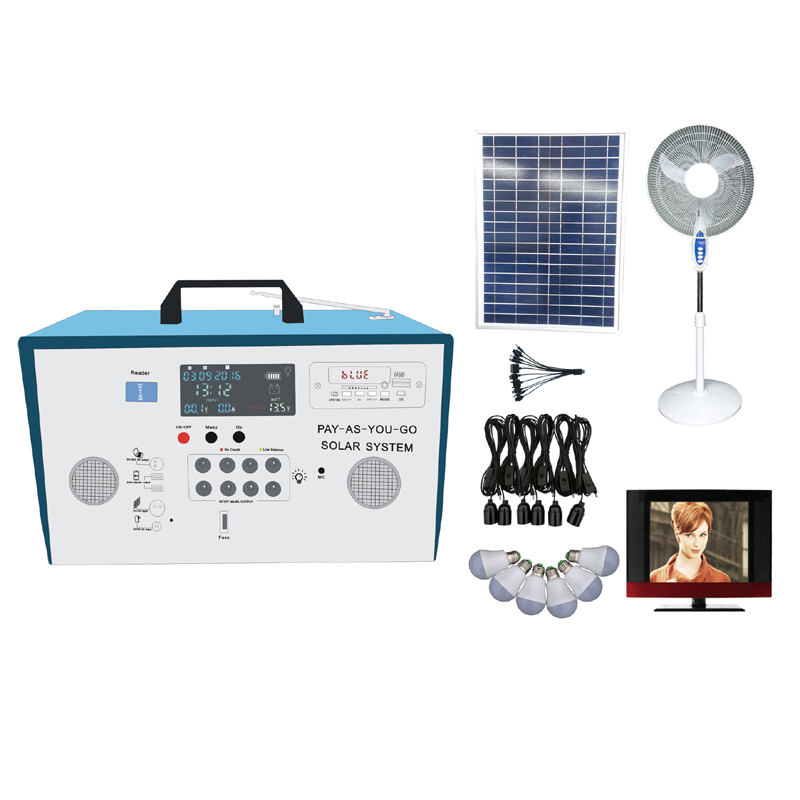 Features of our PAYG solar home systems:
a. Installment solar home systems
b. Home lighting 8pcs outputs
c. Mobile charging 2pcs outputs
d. Laptop charging
e. Radio & Bluetooth
f. Time & Date screen shown
g. Battery power screen shown
h. DC TV & fan loading